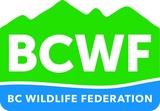 Address
101-9706 188th St
Surrey
British Columbia
Canada
,
V4N 3M2
2018 BC Wildlife Conservation Lottery
This raffle supports the ongoing efforts of the BC Wildlife Federation whose aims are to protect, enhance and promote the wise use of the environment for the benefit of present and future generations. Proceeds from the Conservation Lottery will be used to fund a variety of conservation and education programs.
DRAW DATE: May 31, 2018
DRAW Time: 12:00
Grand Prize - 2018 Gator Tough Boat & Trailer w/ Jet Drive Motor - $17,134.00

2018 Gator Tough 1652 Boat WOF and Trailer w/ Yamaha F40 Jet Drive Motor
2nd Prize - MountainX Rifle Package - $16,990.45

Mountain X Rifle Package from Gunwerks
3rd Prize - WestJet Gift of Flight Voucher - $2,900.00

WestJet Gift of Flight Voucher
4th Prize - Vortex Binoculars & Ranger Rangefinder - $1,700.00

Vortex Viper HD 10x42 Binocular and Ranger 1500 Rangefinder
5th Prize - Kuiu Backpack & 2p Tent - $1,700.00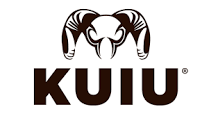 Kuiu Icon Pro 7200 Backpack Full Kit & Mountain Star 2P Tent
6th Prize - Yamaha Generator - $1,400.00

Yamaha EF2000is Generator
7th Prize - Sturgeon Fishing Excursion for 4 - $1,000.00

4 person - 8 Hour Sturgeon Fishing Excursion courtesy of Great River Fishing
8th Prize - Round-trip for 2 Vancouver to Victoria - $597.36

Pacific Coastal Airlines round-trip for 2 Vancouver to Victoria (except seaplane routes)
9th Prize - $500 Mark's Commercial Merchandise Package - $500.00

Merchandise Package $350 Storm Tech Jacket & $150 Gift Certificate
10th Prize - $500 Italian Sporting Goods GC - $500.00
Italian Sporting Goods $500 Gift Card
11th Prize - $250 Husky Gas Card & Plush Toy - $250.00

Husky Plush Toy s & $250 Gas Card
Early Bird Draw prize - Bass Pro Shops Gun Safe - $899.97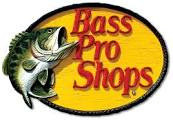 Bass Pro Shops Redhead 40 Gun Safe
Tickets may be sold and purchased in British Columbia only. Orders will not be accepted via the internet from anyone outside the Province of British Columbia or any non-residents of British Columbia. Ticket purchasers must be 19 years of age or older. If a winning ticket bears a minor's name, the prize will be lawfully delivered on behalf of the minor to the minor's parent, legal guardian or trustee.
Chances are 1 in 20000 (total tickets for sale) to win a grand prize.
BC Gaming Event Licence #99885
Know your limit, play within it