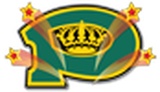 Address
5001 Joyce Avenue
Powell River
British Columbia
Canada
,
V8A 5C2
Powell River Kings Summer 50/50 Raffle
The Powell River Kings Organization is committed in promoting young hockey players who wish to further their education through hockey and enhance their hockey skill, if that is their desire. The Kings Hockey Club brings many benefits to our community including social and economic. The Powell River Summer Super 5050 raffles is one the team's fund raising effort that forms the teams' operating budget. The net proceeds from the this 50/50 raffle are used mainly for Team Travel expenses, Team Equipment, Ice and Facility rentals and Staff wages.
DRAW DATE: Aug 03, 2018
DRAW Time: 16:00
Congratulations to this year's Winner!
Winner of the 50-50 Draw – Patrick E. G (01348)
Tickets may be sold and purchased in British Columbia only. Orders will not be accepted via the internet from anyone outside the Province of British Columbia or any non-residents of British Columbia. Ticket purchasers must be 19 years of age or older. If a winning ticket bears a minor's name, the prize will be lawfully delivered on behalf of the minor to the minor's parent, legal guardian or trustee.
Chances are 1 in 2140 (total tickets for sale) to win the 50/50 prize.
BC Gaming Event Licence #106820
Know your limit, play within it