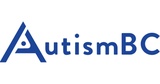 Address
3688 Cessna Drive
Richmond
British Columbia
Canada
,
V7B 1C7
AutismBC Fall Raffle
In British Columbia 1 in every 46 children aged 6-18 are diagnosed with autism spectrum disorder. At AutismBC we help individuals and families navigate their journey with autism. Founded by parents nearly 45 years ago, we are part of the autism community, on the journey alongside our 3500+ members.
We believe that understanding the autism journey directly from those who walk it is the key to identifying the gaps, improving outcomes for individuals, and providing meaningful support for families. Working in communities across the province our small information team annual respond to over 5,000 direct inquiries, providing over 2,500 hours of support to parents, individuals on the autism spectrum, professionals and other community members. We also create opportunities for social connection through our community groups, AutismBC Goes, and social groups programs. Over the last year our workshops and trainings delivered in communities across BC have continued to build more knowledgeable, and inclusive communities leading to greater acceptance and opportunities for people on the autism spectrum.
Thank you for supporting the 2019 AutismBC Fall Raffle, all funds raised directly support programs in communities across BC.
DRAW DATE: Oct 28, 2019
DRAW Time: 10:00
Congratulations to this year's Winners!
Congratulations to Early Bird Draw 1 Winner!
Early Bird Draw 1 prize – Cecilia T (01167)
Congratulations to Early Bird Draw 2 Winner!
Early Bird Draw 2 prize – Lucas G (01109)
Congratulations to Final Draw (Main Raffle Ticket) Winner!
Grand Prize – Shaun S (01037)
2nd Prize – Sheetal G (01107)
3rd Prize – jean e (01096)
4th Prize – Nicole B (00896)
5th Prize – Chantel M (00844)
6th Prize – Elaine G (01003)
Grand Prize - Explore the North - $500.00
Explore the West Coast on VIA Rail, the best way to discover the forests, prairies, lakes and Canadian Rockies in all their splendour! Observe the breathtaking landscape while relaxing in the comfort of the train as you make your way to the west coast.
2nd Prize - Night at the Movies - $150.00
Enjoy a night out at the movie, with four tickets to any Cineplex movie of your choice. With a $50 Gift Card for Browns Social House and a $25 voucher for The Keg, head for before/after dinner and drinks.
3rd Prize - Holiday Shopping - $350.00
With the holidays around the corner win a $250 Save on Foods Gift Voucher for use in any store, plus a $50 online voucher for KidsBooks and a $50 gift certificate for Cactus Club
4th Prize - Enjoy the Whitecaps - $355.00
The ultimate package for any Whitecaps Fans! Enjoy 4 tickets to a 2020 season game, plus win a signed Whitecaps Jersey and Soccer ball.
5th Prize - Winter Treats - $325.00
With the cold weather coming, win a $250 gift certificate for London Drugs, plus a Lindt Gift Basket filled with chocolaty goodness.
6th Prize - #1 Sports Fan - $225.00
Win tickets to a 2020 BC Lions Games, a signed Brock Boeser Canucks t-shirt and $50 gift card for Chipotle.
Early Bird Draw 1 prize - Nature Path Gift Basket - $100.00
As pioneers of the organic movement Natures Path believe organic food and farming is the best way to care for our bodies and for the planet, win a $100 gift basket (shipped to you) and taste some of the delicious, healthy and organic foods they have on offer.
Early Bird Draw 2 prize - Island Getaway - $350.00
Fly from Vancouver to Campbell River for an Island Getaway Adventure.
Tickets may be sold and purchased in British Columbia only. Orders will not be accepted via the internet from anyone outside the Province of British Columbia or any non-residents of British Columbia. Ticket purchasers must be 19 years of age or older. If a winning ticket bears a minor's name, the prize will be lawfully delivered on behalf of the minor to the minor's parent, legal guardian or trustee.
Chances are 1 in 1250 (total tickets for sale) to win a grand prize.
BC Gaming Event Licence #119891
Know your limit, play within it