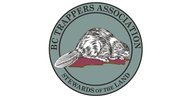 Address
P.O. Box 1063
Prince George
British Columbia
Canada
,
V2L 4V2
BC Trappers Association Raffle
The British Columbia Trappers Association was formed in 1945 as an association of registered trappers. It is the oldest trapper's association in Canada.
Today, the BC Trappers Association works to keep its members well informed. It publishes a quarterly magazine that includes articles on approved humane traps and trap sets. The magazine also includes articles on different species and the best way to maintain a healthy breeding population.
DRAW DATE: Apr 17, 2021
DRAW Time: 18:00
Congratulations to this year's Winners!
Congratulations to Final Draw (Main Ticket) Winner!
Grand Prize – Tracey R (11064)
2nd Prize – Jarrod L (07344)
3rd Prize – JOSHUA L (06826)
Grand Prize - 2021 Can-Am 450 Outlander - $12,439.00
2021 Can-Am Outlander 450CC, taxes included. Pick up, Langley, B.C.
2nd Prize - Jetboat Expedition - $3,600.00

Roundtrip by jetboat to the Tuchodi/Muskwa river system for hunting or fishing OR a 2 day sturgeon fishing trip in the Fraser river. Not included are fishing and hunting license fees. Winner responsible for transportation to Ft. Nelson or Chilliwack based on which package is chosen.
3rd Prize - Sitka Gear - $2,100.00

Winner choice of full Sitka outfit, or mix and match Sitka clothing to retail value of $2,100.00
Tickets may be sold and purchased in British Columbia only. Orders will not be accepted via the internet from anyone outside the province of British Columbia. Ticket purchasers must be 19 years of age or older. If a winning ticket bears a minor's name, the prize will be lawfully delivered on behalf of the minor to the minor's parent, legal guardian or trustee.
Chances are 1 in 13200 (total tickets for sale) to win a grand prize.
BC Gaming Event Licence #127666
Know your limit, play within it