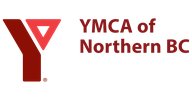 Address
2020 Massey Drive
Prince George
British Columbia
Canada
,
V2L4V7
YMCA Strong Kids 50/50
The YMCA of Northern BC is a charity dedicated to strengthening the foundations of our community through promoting healthy living, fostering belonging, inclusion, and connection and helping children, families, and seniors thrive!
At the YMCA, we believe health is a right, not a privilege. 1 in 5 children and families require financial assistance to participate in YMCA camps and programs including subsidized memberships, Camp Kanannaq, Aurora Leadership, and Beyond the Bell. Our YMCA Strong Kids Campaign ensures that everyone has access to the YMCA, regardless of financial circumstance. The funds from this raffle will help us in reaching our goal of $60 000 to support 250 local children.
DRAW DATE: May 01, 2021
DRAW Time: 13:00
Congratulations to this year's Winner!
Winner of the 50-50 Draw – Kerrie R (01040)
Tickets may be sold and purchased in British Columbia only. Orders will not be accepted via the internet from anyone outside the province of British Columbia or any non-residents of British Columbia. Ticket purchasers must be 19 years of age or older. If a winning ticket bears a minor's name, the prize will be lawfully delivered on behalf of the minor to the minor's parent, legal guardian or trustee.
Chances are 1 in 1650 (total tickets for sale) to win the 50/50 prize.
BC Gaming Event Licence #127854
Know your limit, play within it