SPEC Lovin' the Earth Raffle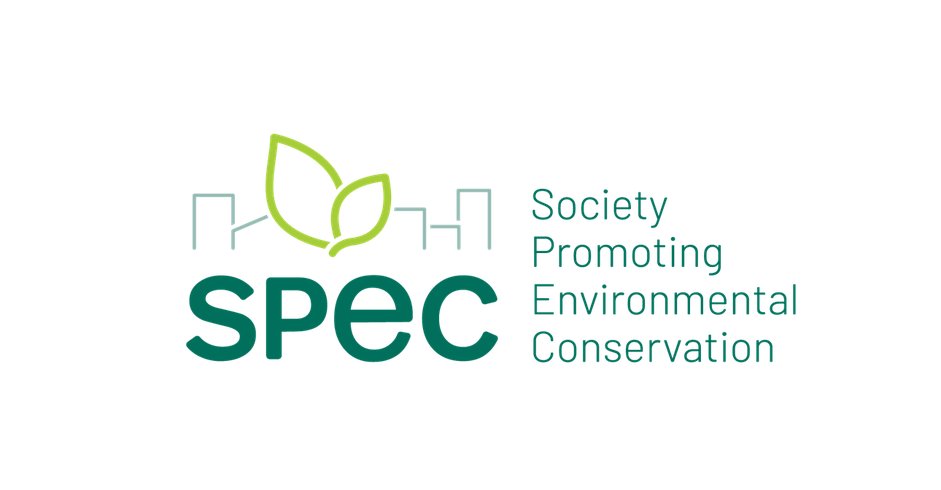 Address
2305 West 7th Ave
Vancouver
British Columbia
Canada
,
V6K 1Y4
SPEC has been re-connecting people with nature since 1969, which makes us one of Canada's oldest environmental non-profits.
Every ticket purchase helps support our mission to motivate people—individually and collectively—to take action against climate change and to nurture their relationship with the earth.
We are deeply grateful to all of the local businesses who provided the raffle prizes. They share our passion for helping each other, the community, and the planet. If you haven't yet visited their locations or tried their products, we encourage you to get acquainted.
DRAW DATE: Oct 15, 2021
DRAW Time: 16:00
Congratulations to this year's Winners!
Congratulations to Final Draw (Main Ticket) Winner!
Grand Prize – Mariam G (02538)
2nd Prize – Julian G (02660)
3rd Prize – Ilse S (02484)
4th Prize – Peter L (02554)
5th Prize – Peter L (02555)
6th Prize – Fred C (02335)
Grand Prize - Planet-friendly Home & garden - $1,220.00

Hands-on consultation with three SPEC Master Gardeners ▪ Three large cans of Dunn-Edwards paint and primer from GREENWORKS ▪ Original 'Poppies' artwork by JILL FRANKLIN ▪ 'Becoming Vegan' by Vesanto Melina and Brenda Davis ▪ EVERLAND natural foods hamper ▪ 2-Pack of Mason Jar Sprouting Lids.
2nd Prize - URBAN FOREST - $610.00

UBC BOTANICAL GARDEN Greenheart Tree Walk for four ▪ TALAYSAY INDIGENOUS TOURS gift certificate ▪ Limited edition DANIEL ROTMAN photograph of Stanley Park trees ▪ 'Legacy of Trees' book by NINA SHOROPLOVA ▪ Wooden tree and bird ornament ▪ TREES ORGANIC COFFEE gift card and bag of organic Mexican coffee.
3rd Prize - ANCIENT TRADITIONS | MODERN COMFORT - $495.00

One night stay at SKWACHAYS LODGE ▪ Welcome collection from GREEN & GREEN GIFTS WITH FLAIR ▪ MARQUIS WINE CELLARS and NK'MIP (INKAMEEP) CELLARS gift pack ▪ 'Voices of the Winds: Native American Legends' book and Ojibway coin purse from BANYEN BOOKS ▪ Leila Stogan-designed Musqueam blanket and 'When We Were Alone' book ▪ Assorted items from URBAN ABORIGINAL FAIR TRADE GALLERY AND GIFT SHOP.
4th Prize - SELF CARE - $685.00

Acupuncture session with DR. EYAL LEBEL ▪ Shiatsu massage with JOANNIE COOK ▪ Reflexology session with DOUBLE THUMBS THERAPY ▪ Diffuser, essential oil and room spray from GARDEN HEALTH ▪ Sari Bead bracelet kit from COUNTRY BEADS ▪ Framed print of Randy Hann's 'Best Friends' drawing ▪ Framed original 'What if...' photograph of clouds.
5th Prize - BIKE CARE - $320.00

VELOSTAR CAFÉ bike tune-up, cap, coffee beans, and coffee and sandwich ▪ Gortex cycling gloves (worn once) ▪ Basil bike basket ▪ 'Let's Go Biking' book.
6th Prize - ALL YOU NEED IS LOVE (for the Planet!) - $275.00

'Images of the Beatles' book ▪ Unused concert ticket to The Beatles Live at Candlestick Park, San Francisco, 1966 ▪ WOO VINTAGE CLOTHING gift certificate ▪ KESTREL BOOKS gift certificate ▪ Set of three autographed DEE LIPPINGWELL rock and roll photography books: 'The First Three Songs. . .NO FLASH', 'The Best Seat In The House' and 'Memories From The Mountain: Merritt Mountain Music Festival 1993-2009'.
Tickets may be sold and purchased in British Columbia only. Orders will not be accepted via the internet from anyone outside the province of British Columbia or any non-residents of British Columbia. Ticket purchasers must be 19 years of age or older. If a winning ticket bears a minor's name, the prize will be lawfully delivered on behalf of the minor to the minor's parent, legal guardian or trustee.
Chances are 1 in 3150 (total tickets for sale) to win a grand prize.
BC Gaming Event Licence #129095
Know your limit, play within it