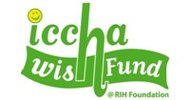 Address
311 Columbia Street
Kamloops
British Columbia
Canada
,
V2C 2T1
ICCHA/Wish Fund: Enhancing Cardiac Care at RIH
This ICCHA / Wish Coronary Care Unit is the foundation of our ultimate dream of a Catheterization Lab at RIH, which will enable coronary interventions and stent placement in patients with heart attacks at RIH.
2020/21 GOAL: To provide a state-of-the-art 3D Echocardiogram diagnostic capability to the CCU. This will enable accurate diagnostics at the patient's bedside and help institute therapies promptly.
"Have a Heart to Give... For a Heart to Live."
DRAW DATE: Feb 12, 2021
DRAW Time: 16:00
Congratulations to this year's Winner!
Winner of the 50-50 Draw – Daniel B (59912)
Tickets may be sold and purchased in British Columbia only. Orders will not be accepted via the internet from anyone outside the Province of British Columbia or any non-residents of British Columbia. Ticket purchasers must be 19 years of age or older. If a winning ticket bears a minor's name, the prize will be lawfully delivered on behalf of the minor to the minor's parent, legal guardian or trustee.
Chances are 1 in 63000 (total tickets for sale) to win the 50/50 prize.
BC Gaming Event Licence #126764
Know your limit, play within it