Chat
You are now chatting openly about the Main Street Offer "2021 Dream Home Lottery"
2021 Dream Home Lottery

Upload New Image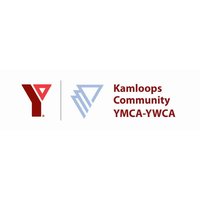 Description

The Kamloops Community YMCA-YWCA has operated the Y Dream Home Lottery for twenty–five years. This is an important fundraiser and has enabled the Y to expand valuable programs and services it provides to the community if Kamloops. The Grand Prize "Dream Home" is a unique partnership between the Kamloops YMCA-YWCA, the Canadian Home Builders Association-Central Interior and Thompson Rivers University (TRU) Trades and Technology. The sale of the Training House built by TRU students and CHBA members to the Kamloops Community YMCA-YWCA supports bursaries and new equipment for TRU and community projects and training for CHBA. Students gain job site experience and the industry gains experienced trades people. The Y Dream Home Lottery is positioned as the original Kamloops Lottery, the only local lottery where funds are raised and stay in the interior region.
The Kamloops Community YMCA-YWCA promotes the development of Spirit, Mind and Body by encouraging healthy lifestyles, personal growth and service to people in our community. The Y has continued to respond to the needs of Kamloops by providing child and youth programs, family services, day camps, shelter services and assistance to children and families that participate in these programs.
DRAW DATE: Jun 30, 2021
DRAW Time: 09:00
Grand Prize - Grand Prize Draw - $719,100.00
Dream Home in Westsyde
2nd Prize - Twists and Turns Together - $20,144.32
Two Motorcycles
3rd Prize - BC and Beyond - $18,589.76
Silver 2021 Chevrolet Spark LT
4th Prize - Patio Perfection - $13,580.74
Patio Makeover
5th Prize - Fishing Frenzy - $11,637.92
Boat, Motor and Trailer
6th Prize - Zen Your Way - $8,660.99
Backyard Makeover
7th Prize - Silver Sparkles - $5,600.00
One Carat Diamond Pendent
8th Prize - Room Makeover - $5,000.00
Furniture & Accessories
9th Prize - Groceries for a Year - $5,000.00
$5,000 in Gift Certificates
10th Prize - Explore the Outdoors - $4,000.00
Camping Package
11th Prize - Pampered in the Loops - $3,598.00
Wellness Package
12th Prize - Overhaul'n - $3,550.00
Auto Repair, Detailing, Small Engine Repair and Lordco Parts GC
13th Prize - Cast Away - $3,500.00
Fishing Package
14th Prize - Blaze the Way - $2,800.00
Hockey Package
15th Prize - Resorts and Wildlife - $2,750.00
Hotel Vouchers and BC Wildlife Park Experience Including their Summer Concert Series
16th Prize - Discover BC - $2,500.00
Five Hotel Packages
17th Prize - Adventure Awaits - $2,500.00
$2,500 Gift Vouchers
18th Prize - BC Guest Ranch Experience - $2,500.00
$2,500 Gift Vouchers
19th Prize - Shop til ya Drop - $2,500.00
$2,500 in Gift Certificates
20th Prize - Heat with Treats - $2,500.00
BBQ & Food Items
21th Prize - Wash'n Roll - $2,500.00
Gas Cards and Prepaid Wash Cards
22th Prize - Show'n Go - $2,500.00
Gas Cards and Prepaid Wash Cards
23th Prize - Eats and Beats - $2,500.00
Private Dinner for 10 people in your home with a 90 Minute House Concert
24th Prize - Happy Camper - $2,500.00
Camping Package
25th Prize - Going The Extra Mile - $2,500.00
$2,500 in Gift Certificates
26th Prize - Darrell's Real Deal - $2,500.00
$2,500 in Gift Certificates
Dream Home Ticket


1 for $100
5 for $400

50/50 Ticket


3 for $25
8 for $50
20 for $100
Address
150 Wood Street
Kamloops
,
British Columbia
Canada
,
V2B 0G6

Tickets may be sold and purchased in British Columbia only. Orders will not be accepted via the internet from anyone outside the province of British Columbia. Ticket purchasers must be 19 years of age or older. If a winning ticket bears a minor's name, the prize will be lawfully delivered on behalf of the minor to the minor's parent, legal guardian or trustee.
Chances are 1 in 18000 (total tickets for sale) to win a grand prize.
BC Gaming Event Licence #128175
Chances are 1 in 88000 (total tickets for sale) to win the 50/50 prize.
BC Gaming Event Licence #128177
Know your limit, play within it
Raffle closes in
2 weeks, 1 day