Chat
You are now chatting openly about the Main Street Offer "Luminary Soiree Raffle to Fly"
Luminary Soiree Raffle to Fly

Upload New Image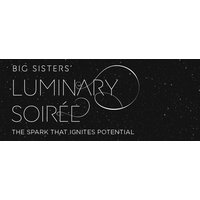 Description

Big Sisters BCLM enable life-changing mentoring relationships to ignite the power and potential of young people across our province. Many children and youth in Canada struggle with societal barriers and face adversities in their lives like detrimental living conditions, family violence, risk factors for mental health, school issues and identity challenges. With the guidance and support of a mentor, these risks can be reduced or even avoided, and youth are reminded they can be anything they dream of being. The Luminary Soiree raises more than 50% of our annual revenue to support programs, staffing and JEDI initiatives to better serve our youth and community.
DRAW DATE: Oct 18, 2021
DRAW Time: 12:00
Grand Prize - WestJet Flights - $2,900.00

You could win one (1) roundtrip flight for two (2) guests to any regularly scheduled WestJet destination!
Main Raffle Ticket

1 for $30
2 for $50
5 for $100
Address
34 East 12th Ave
Vancouver
,
British Columbia
Canada
,
V5T 2G5

Tickets may be sold and purchased in British Columbia only. Orders will not be accepted via the internet from anyone outside the Province of British Columbia. Ticket purchasers must be 19 years of age or older. If a winning ticket bears a minor's name, the prize will be lawfully delivered on behalf of the minor to the minor's parent, legal guardian or trustee.
Chances are 1 in 1733 (total tickets for sale) to win a grand prize.
BC Gaming Event Licence #129790
Know your limit, play within it
Raffle closes in
0 minutes