Chat
You are now chatting openly about "Vancouver Maritime Museum Society"
Vancouver Maritime Museum Society

Upload New Image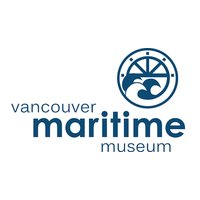 Address
1905 Ogden Avenue
Vancouver
,
British Columbia
Canada
,
V6J 1A3
Vancouver Maritime Museum Society

Description
The Vancouver Maritime Museum is a centre for dialogue, education, research, artistic expression and experience regarding the maritime heritage of the Pacific and Arctic Oceans. Opened in 1959, it is located within Vanier Park just west of False Creek on the Vancouver waterfront.
The main exhibit is the St. Roch, a historic arctic exploration vessel used by the RCMP, the first vessel that navigated the Northwest passage from west to east. The museum also has extensive galleries of model ships, interactive displays, a Children's Maritime Discovery Centre, and the NASA undersea research vessel Ben Franklin. The museum is part of the Franklin network after the discoveries of the two Franklin vessels.
The museum runs one of the province's most active museum school programs benefiting thousands of school children every year.