Address
763 East Broadway
Vancouver
British Columbia
Canada
,
V5T 1X8
2018 Crisis Centre Life Lottery
The Crisis Centre is a non-profit, volunteer organization committed to helping people help themselves and others deal with crisis.
As a safe place to turn when there seems to be no hope, the Crisis Centre is operated by 450+ frontline volunteers and a small team of professional staff who support and empower individuals to see their own strengths and options, 24 hours a day, 7 days a week. We work at the community level to provide education and training aimed at fostering resiliency and building capacity to respond to crisis and suicide.
Your purchase of a Life Lottery ticket generously supports our goals and helps us continue the work we do.
DRAW DATE: Dec 31, 2018
DRAW Time: 12:00
Congratulations to this year's Winners!
Congratulations to Final Draw (Main Raffle Ticket) Winner!
Grand Prize – Murray S (03905)
2nd Prize – Kyle T (04053)
3rd Prize – Leanne B (03853)
4th Prize – Katherine S (03855)
Grand Prize - World Traveller - $3,519.00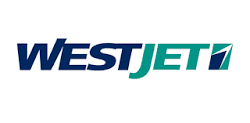 Return trip for two to anywhere WestJet flies, $250 spending money.
2nd Prize - Victoria Escape - $847.00
Two night stay at the Delta Hotels Victoria Ocean Pointe Resort ($380). Includes $100 cash prize, IMAX admission for two adults and two youth VIP, two adult admission tickets to the BC Royal Museum, and a $50 gift certificate to the Cactus Club.
3rd Prize - Sights and Sounds of Vancouver - $685.00
Prize includes 2 tickets for the Vancouver Opera's February 2019 performance ($380), gift certificates for the Vancouver Chamber Choir ($100), gift certificate for Crepe Montagne ($100), and an annual family pass to Museum of Anthropology
4th Prize - Lower Mainland Experience - $381.00
Four general admission passes to the Vancouver Aquarium, ($144), Five admission passes to the BC Sports Hall of Fame ($100), gift certificate for Kirin Seafood Restaurant ($50), gift certificate for Cactus Club ($50), and 2-for one pass for the MacMillan Space Centre ($37).
Tickets may be sold and purchased in British Columbia only. Orders will not be accepted via the internet from anyone outside the Province of British Columbia. Ticket purchasers must be 19 years of age or older. Winners consent to the release of their names by the licensee. If a winning ticket bears a minor's name, the prize will be lawfully delivered on behalf of the minor to the minor's parent, legal guardian or trustee.
Chances are 1 in 4100 (total tickets for sale) to win a grand prize.
BC Gaming Event Licence #109559
Know your limit, play within it