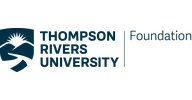 Address
805 TRU Way
Kamloops
British Columbia
Canada
,
V2C 0C8
TRU Foundation: Dollars for Scholars
One of the striking things about this community is the willingness to help when others need it—which is why we come to you with a new measure to help students beginning university this fall.
We too want to do everything we can to support students embarking on their studies amid unforeseen financial challenges because of the COVID-19 pandemic. Many students rely on summer savings and part-time work during the school year and both of those opportunities are significantly diminished.
To that end, TRU is raising funds to provide first-year students with additional tuition support. The world needs these future TRU graduates and it needs us to ensure their education is not delayed.
Support the TRU Foundation's goal to provide First-Year Student Bursaries by purchasing 50/50 raffle tickets!
DRAW DATE: Mar 17, 2021
DRAW Time: 09:00
Congratulations to this year's Winner!
Winner of the 50-50 Draw – Moneca J (02326)
Tickets may be sold and purchased in British Columbia only. Orders will not be accepted via the internet from anyone outside the Province of British Columbia. Ticket purchasers must be 19 years of age or older. If a winning ticket bears a minor's name, the prize will be lawfully delivered on behalf of the minor to the minor's parent, legal guardian or trustee.
Chances are 1 in 4050 (total tickets for sale) to win the 50/50 prize.
BC Gaming Event Licence #127912
Know your limit, play within it