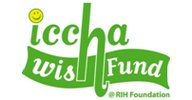 Address
311 Columbia Street
Kamloops
British Columbia
Canada
,
V2C 2T1
ICCHA Wish Fund at RIH
2021/22 Goal: $200,000 Enhancing Cardiac Care at Royal Inland Hospital
ICCHA" means WISH and this landmark ICCHA / Wish Coronary Care Unit is the cherished wish of many generous donors of the ICCHA/Wish Fund at RIH Foundation. The Fund was established in 2007 to support critical and advanced health care at Royal Inland Hospital.
The draw will be livestreamed via Zoom Meeting ID: 686 2839 0463/Password: 520922. The link can be accessed at (Interior Health Zoom Meeting).
All proceeds raised through the ICCHA/Wish Fund go directly to purchasing equipment for the ICCHA/Wish Fund Coronary Care Unit
"Have a Heart to Give... For a Heart to Live."
DRAW DATE: Feb 28, 2022
DRAW Time: 12:00
Congratulations to this year's Winner!
Winner of the 50-50 Draw – Susan J (59840)
Tickets may be sold and purchased in British Columbia only. Orders will not be accepted via the internet from anyone outside the Province of British Columbia. Ticket purchasers must be 19 years of age or older. If a winning ticket bears a minor's name, the prize will be lawfully delivered on behalf of the minor to the minor's parent, legal guardian or trustee.
Chances are 1 in 63000 (total tickets for sale) to win the 50/50 prize.
BC Gaming Event Licence #130046
Know your limit, play within it