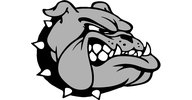 Address
Box 392
Duncan
British Columbia
Canada
,
V9L 3X5
Cowichan Valley Football Association Raffle
The Cowichan Valley Football Association has been successfully operating in the Cowichan Valley for over 50 years, based out of McAdam park in Duncan. We have families registering their children, from all over the Cowichan Valley. The Spring season, consisting of 3 teams - Atom, Pee Wee & Jr Bantam runs from March to June. Fall programming consists for 4 teams, Pee-Wee, Jr. Bantam, Bantam and Midget. Our association offers young people aged eight to eighteen the opportunity to learn and play Canadian tackle football in a structured, challenging and competitive environment. Our goals are to teach both young men and women the fundamentals of football, while developing important characteristics and skill such as teamwork, self-discipline, leadership, sportsmanship along with many others. We believe and hope these and other skills learned will become important values well after the players' football days are done. It is our wish to allow those who participate in the sport to develop into young men and women that both their parents, team and community can be proud of. The funds raised in the raffle will support the cost equipment replacement, maintenance and travel costs associated with games and tournaments.
DRAW DATE: Nov 15, 2022
DRAW Time: 16:00
Tickets may be sold and purchased in British Columbia only. Orders will not be accepted via the internet from anyone outside the Province of British Columbia. Ticket purchasers must be 19 years of age or older. If a winning ticket bears a minor's name, the prize will be lawfully delivered on behalf of the minor to the minor's parent, legal guardian or trustee.
Chances are 1 in 7900 (total tickets for sale) to win the 50/50 prize.
BC Gaming Event Licence #130446
Know your limit, play within it