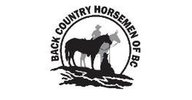 Address
693 Mallory Road
Enderby
British Columbia
Canada
,
V0E 1V3
BCHBC 2022 Rendezvous Raffle
BCHBC is an organization that provides equestrians who are interested in trail riding and the backcountry, with a social and safe learning atmosphere where people of all ages and experience can enjoy trail riding and the wilderness experience. Through collaboration with individuals, government, business, and other recreational users of public lands, we strive to preserve and enhance the use of public lands for all equestrians.
Back Country Horsemen of BC intends to use the proceeds from the raffle to provide educational workshops, educational materials, and grants for members. We will use the proceeds to advocate at the provincial and local levels for the responsibility, stewardship, and safety of all our members around the province. We will use the proceeds to provide trail maintenance to our existing trails and funds to build new trails and campgrounds for the public and equestrian use.
DRAW DATE: Jun 25, 2022
DRAW Time: 20:00
Congratulations to this year's Winners!
Congratulations to Final Draw (Main Raffle Ticket) Winner!
Grand Prize – Art P (00411)
2nd Prize – Beatrix D (00948)
3rd Prize – Kandace K (01437)
Grand Prize - 2haul Horse Trailer - $15,275.00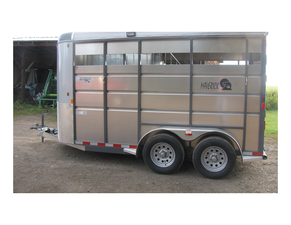 2022, two horse, has a solid tack room, 7' tall, aluminum divider, steel framed trailer with aluminum side sheets. from Reimer Trailer sales
2nd Prize - Saddle from Cloete Saddles - $3,650.00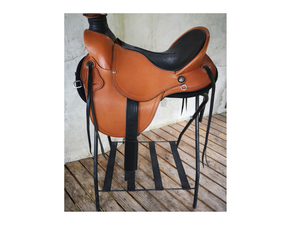 Only the best quality leather available is used to craft the Cloete Saddles i.e. harness tanned leather, which remains in a tanning pit for 4 to 6 weeks. This specialized tanning process does not interfere with the integrity of the leather fibres and the result is , strong, lustrous hides that display class and durability. The craftmanship of Cloete Saddles has been recognized as being a cut above by many a master craftsman.
3rd Prize - Pack Rigging - $1,000.00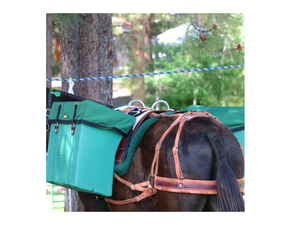 Custom PackRigging™, the Canadian horse packing gear company at its finest. Back country packing is becoming a world wide recreation. Our pack gear has found its way to places like New Zealand, Australia, France, Argentina and the United States to name a few. Comes with boxes and full rigging. May not be exactly as shown.
Tickets may be sold and purchased in British Columbia only. Orders will not be accepted via the internet from anyone outside the Province of British Columbia. Ticket purchasers must be 19 years of age or older. If a winning ticket bears a minor's name, the prize will be lawfully delivered on behalf of the minor to the minor's parent, legal guardian or trustee.
Chances are 1 in 2400 (total tickets for sale) to win a grand prize.
BC Gaming Event Licence #132389
Know your limit, play within it