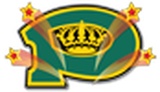 Address
5001 Joyce Avenue
Powell River
British Columbia
Canada
,
V8A 5C2
PR KINGS SUPER 50/50 Draw 2020
The Powell River Kings Junior "A" Hockey Club actively recruits players from all over North America. Powell River is a hidden gem that allows players to concentrate on hockey and school, where there are no big city distractions. 100 % of the Proceeds from the Dream Lottery are used to support general operations and the activities of the club.
DRAW DATE: Apr 15, 2020
DRAW Time: 14:00
Tickets may be sold and purchased in British Columbia only. Orders will not be accepted via the internet from anyone outside the province of British Columbia or any non-residents of British Columbia. Ticket purchasers must be 19 years of age or older. If a winning ticket bears a minor's name, the prize will be lawfully delivered on behalf of the minor to the minor's parent, legal guardian or trustee.
Chances are 1 in 5200 (total tickets for sale) to win the 50/50 prize.
BC Gaming Event Licence #123541
Know your limit, play within it