Chat
You are now chatting openly about the Main Street Offer "Creative Hands Giving Hearts Raffle"
Creative Hands Giving Hearts Raffle

Upload New Image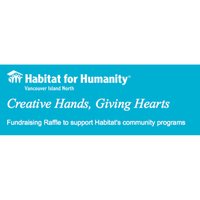 Description

Habitat for Humanity Vancouver Island North brings communities together to help families build strength, stability, and self-reliance through affordable homeownership. Our 'Creative Hands, Giving Hearts' Raffle features three beautiful pieces of art as prizes, created and donated by artists who care. The draw date is right in time for Mother's Day! First prize is the very special 'Roses of Remembrance' quilt. More than 850 quilters from 11 countries submitted designs, which were eventually narrowed down to 13 winning entries featured on the quilt. Second prize is Birch, a 19″ x 26″ painting by famous artist Lily Schreyer. Third prize is a 14″ x 15 1/2″ stained glass piece titled Returning Home by Courtenay artist Nancy J. Morrison.
Congratulations to this year's Winners!
Congratulations to Final Draw (Main Ticket) Winner!
Grand Prize – P M (00164)
2nd Prize – Laura P (02774)
3rd Prize – Gladys L (00415)
DRAW DATE: May 11, 2018
DRAW Time: 16:00
Grand Prize - Sharon Pederson Quilt - $5,000.00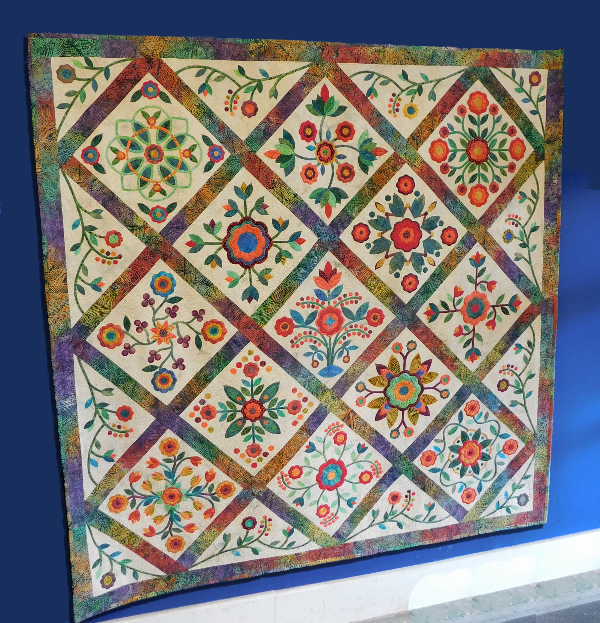 Roses of Remembrance. 63" x 63" decorative quilt valued at $5,000. Collaborative project donated by Sharon Pederson and Elizabeth Phillips.
2nd Prize - Lily Schreyer Original - $1,700.00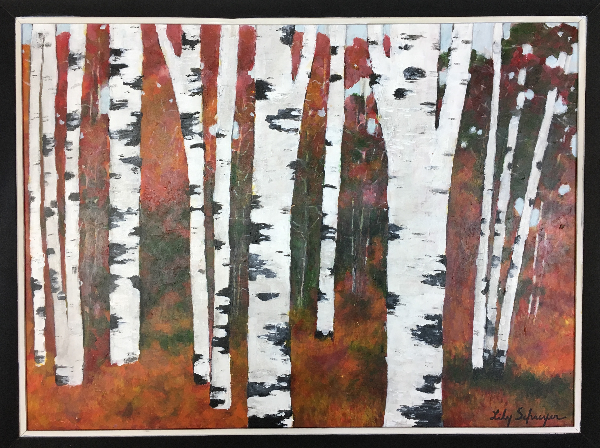 Birches painting by Lily Schreyer valued at $1,700.
3rd Prize - Nancy Morrison Stained Glass - $450.00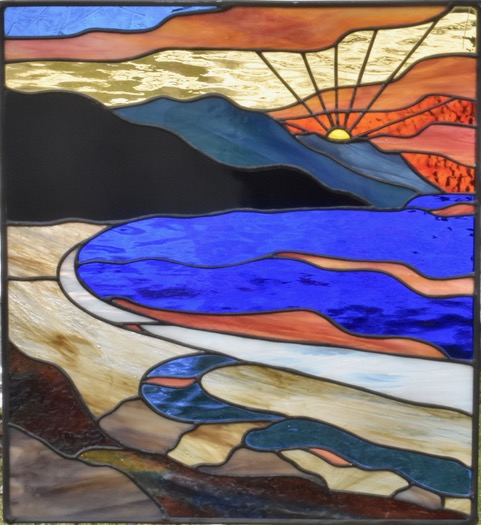 Returning Home stained glass art by Nancy J. Morrison valued at $450.
Main Ticket

1 for $10
3 for $20
Address
1755 13th Street
Courtenay
,
British Columbia
Canada
,
V9N 7B6

Tickets may be sold and purchased in British Columbia only. Orders will not be accepted via the internet from anyone outside the Province of British Columbia. Ticket purchasers must be 19 years of age or older. If a winning ticket bears a minor's name, the prize will be lawfully delivered on behalf of the minor to the minor's parent, legal guardian or trustee.
Chances are 1 in 2850 (total tickets for sale) to win a grand prize.
BC Gaming Event Licence #104345
Know your limit, play within it
Raffle closes in
0 minutes