Chat
You are now chatting openly about the Main Street Offer "NCDC Comedy For a Cause Raffle"
NCDC Comedy For a Cause Raffle

Upload New Image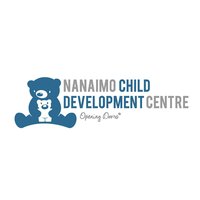 Description

Celebrating 51 years of service, the Nanaimo Child Development Centre (NCDC) is a community-based, non-profit organization and is an integral part of our community. Our mandate is to provide individualized services for children with developmental needs, from birth to age 19, and their families that promote optimum child development. Our aim is to assist children during their growth and development with their communication skills, motor skills and learning abilities, while recognizing and addressing the diverse needs of each child to ensure he/she reaches their full potential. The NCDC provides support, assessment and therapy treatment to children and their families in Ladysmith, Nanaimo, Lantzville, Gabriola Island and Protection Island. In addition, the NCDC offers specialized assessments through the Vancouver Island Children's Assessment Network (VICAN) to children who live anywhere north of the Malahat and who are thought to have Complex Developmental & Behavioural Conditions. We are the place to go when a family needs a helping hand and we are "Opening Doors" to changing lives.
Congratulations to this year's Winners!
Congratulations to Final Draw (Main Ticket) Winner!
Grand Prize – Barb R (00056)
2nd Prize – Colin B (00921)
3rd Prize – David B (00231)
DRAW DATE: Apr 05, 2019
DRAW Time: 21:30
Grand Prize - WESTJET TRIP FOR TWO - $2,900.00
WestJet return flight for 2 to any scheduled WestJet destination* *some restrictions apply Retail Value: $2,900
2nd Prize - GIVE YOURSELF A BREAK PAMPER PACKAGE - $1,000.00
Spend the day at the spa! Get your car detailed! Snuggle up in a luxurious robe and enjoy some beautiful jewellry! Donated by: Kiyo Salon & Day Spa, Nanaimo Toyota, Kellers Jewellers and more! Retail Value: $1,000
3rd Prize - SCRATCH & WIN PACKAGE - $200.00
$200 IN SCRATCH & WIN TICKETS. Give your dreams a chance! Today could be the day! Donated by: AGS Business Systems Retail Value: $200
Main Ticket

1 for $20
3 for $50
Address
1135 Nelson St
Nanaimo
,
British Columbia
Canada
,
V9S2K4

Tickets may be sold and purchased in British Columbia only. Orders will not be accepted via the internet from anyone outside the Province of British Columbia or any non-residents of British Columbia. Ticket purchasers must be 19 years of age or older. If a winning ticket bears a minor's name, the prize will be lawfully delivered on behalf of the minor to the minor's parent, legal guardian or trustee.
Chances are 1 in 1000 (total tickets for sale) to win a grand prize.
BC Gaming Event Licence #113594
Know your limit, play within it
Raffle closes in
0 minutes