Chat
You are now chatting openly about the Main Street Offer "NSMBA Spring Raffle"
NSMBA Spring Raffle

Upload New Image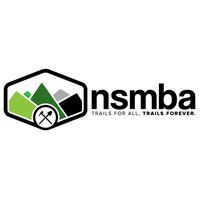 Description

Support the North Shore Mountain Bike Association and enter to win one of four awesome prizes!
Non-essential travel is currently not permitted in BC but for when it is, we've partnered with Boreale Explores, Retallack Lodge, Tyax Adventures and Wandering Wheels to give you the chance to win one of four unique, multi-day and all inclusive mountain bike themed vacation packages.
Buy one ticket for $10.00, or 3 for $25.00. Tickets will be on sale until June 16th, 2021 at 7:00pm PST or until they sell out. The Winner will be drawn at 7:30pm PST and will be contacted via phone and email by the NSMBA.
Every ticket you buy gives you more chances to win!
More info, including details of each prize can be found here: www.nsmba.ca/spring-raffle
DRAW DATE: Jun 16, 2021
DRAW Time: 19:30
1st Prize - Wandering Wheels Vacation - $3,590.00

4 days/3 nights all inclusive package
2nd Prize - TYAX Adventures Vacation - $2,700.00
3 days/2 nights all inclusive package
3rd Prize - Boreale Explorers Vacation - $2,000.00

2.5 days/3 nights all inclusive package
4th Prize - Retallack Lodge Vacation - $2,400.00

3 days/3 nights all inclusive package
Main Ticket

1 for $10
3 for $25
Address
PO Box 16127
North Vancouver
,
British Columbia
Canada
,
V7J 3S9

Tickets may be sold and purchased in British Columbia only. Orders will not be accepted via the internet from anyone outside the province of British Columbia. Ticket purchasers must be 19 years of age or older. If a winning ticket bears a minor's name, the prize will be lawfully delivered on behalf of the minor to the minor's parent, legal guardian or trustee.
Chances are 1 in 6500 (total tickets for sale) to win a grand prize.
BC Gaming Event Licence #128301
Know your limit, play within it
Raffle closes in
4 days, 10 hours