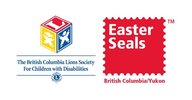 Address
3981 Oak Street
Vancouver
British Columbia
Canada
,
V6H 4H5
2016 BC Lions Society Lottery
2016 LIONS SOCIETY ADVENTURE LOTTERY

Our Mandate is to enrich the lives of children in British Columbia and the Yukon by "giving children abilities"
Our Vision is to continue providing not only specialized services and facilities, but also challenging and supporting young hearts and minds as well. Giving children with disabilities self-esteem, self-confidence and a sense of independence is what our community is all about.

Your purchase of a raffle ticket generously supports our goals and helps us continue the work we do.
Woman2Warrior Easter Seals Camp Challenge Easter Seals Drop Zone

Brenden's Ride for Easter Seals Easter Seals Regatta




Congratulations to this year's Winners!
Grand Prize – Steve Williams
2nd Prize – Mt. Seymour Club
3rd Prize – Susy Austin
4th Prize – Benny Benvin


Winner of the 50-50 Draw – James Stanley
DRAW DATE: Sep 30, 2016
DRAW Time: 10:00
Grand Prize - Air North - $1,500.00
Escape to the Yukon with a round-trip flight for two people and two nights accommodation all compliments of our friends at Air North, Yukon's Airline.
2nd Prize - Prince of Whales - $651.00

Whale watching tour for two with Prince of Whales, leaving Vancouver to Victoria and visiting Buchart Gardens before returning on a sunset cruise back to Downtown Vancouver
3rd Prize - Seattle Seahawks - $600.00

Two Tickets to a Seattle Seahawks Game TBA
4th Prize - Best Buy Gift Card - $150.00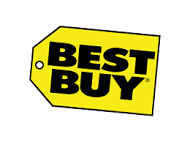 Best Buy Gift Card
Tickets may be sold and purchased in British Columbia only. Orders will not be accepted via the internet from anyone outside the Province of British Columbia or any non-residents of British Columbia. Ticket purchasers must be 19 years of age or older. If a winning ticket bears a minor's name, the prize will be lawfully delivered on behalf of the minor to the minor's parent, legal guardian or trustee.
Chances are 1 in 13000 (total tickets for sale) to win a grand prize.
BC Gaming Event Licence #84080
Chances are 1 in 12000 (total tickets for sale) to win the 50/50 prize.
BC Gaming Event Licence #84082
Know your limit, play within it